Dishonored 2 is due for worldwide release from the
11th of November 2016.
Available on PlayStation 4, Xbox One and Windows PC.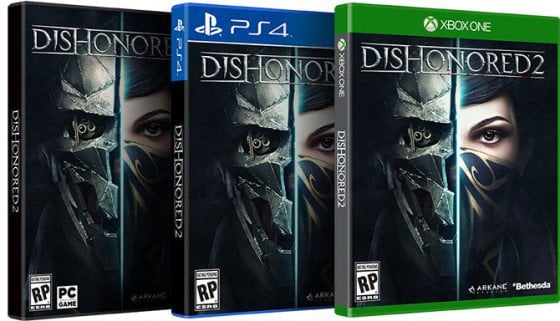 Dishonored 2 is an upcoming stealth action-adventure video game developed by Arkane Studios and published by Bethesda Softworks. It is the direct sequel to Dishonored (2012).
The series takes place in the fictional Empire of the Isles with the majority of Dishonored 2 set in the coastal city of Karnaca.
After Empress Emily Kaldwin is deposed by an "otherworldly usurper", the player may choose between playing as either Emily or her bodyguard, and father, Corvo Attano as they attempt to reclaim the throne.